Lemon Mint Underarm Deodorant Spray
Lemon Mint Underarm Deodorant Spray
Lemon Mint Underarm Deodorant Spray
Product not available for online purchase
SAMPSON ECOSHOP natural line of deodorants eliminates body odour, and odour causing bacteria, keeping you fresh throughout the day. No-Touch Hygienic.
INGREDIENTS: Ethanol (vegetable origin), water, triethyl citrate, glycerine, tetrapotassium citrate,
propanediol, sodium benzoate & potassium sorbate, citric acid, aloe vera, vitamin E, rosemary essential oil, bergamot essential oil, peppermint essential oil, natural fragrance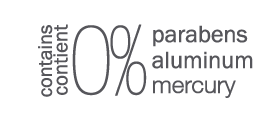 Subscribe to our newsletter
---
© 2023 Sampson ecoshop All rights reserved.